Egypt have beaten Syria in the final of the first Women's Arab Sevens, held in Alexandria on 12-13 February.
The first official international sevens tournament of 2021 ended in Alexandria today (13th February) with an impressive and deserved win for hosts Egypt, who dominated the event conceding only one try over the two days.
This was particularly impressive given that Egypt's last international sevens was nearly 10 years ago in Dakar in April 2011 when they were placed last in a six-team Africa North 7s.
Three teams travelled to Alexandria to take on the Egyptians. UAE, like Egypt, were returning to the field after a long absence (in their case just under 8 years), while relative newcomers Syria and Lebanon were continuing to build on their sevens debuts in 2018.
Apart from Syria and Lebanon – who met in 2018 – none of the competing teams had played each other before, which made any pre-tournament form guides a little tricky. However, given their more recent international experience, Syria and Lebanon would have appeared to be favourites, while the UAE were part of a long tradition of gulf rugby that dates back to the first ever women's sevens tournament in 1997. Egypt – despite home advantage – seemed the outsider.
However, all that was swept away in the opening game where the hosts blew away the UAE 29-0. They followed that by dismissing Syria 31-0 and ended the day with a 27-0 win against Lebanon.
Syria, meanwhile, picked up their first ever international win with a 14-7 victory over neighbours and rivals Lebanon, and recovered from the drubbing to Egypt to sneak home 7-5 against the UAE to end the opening day.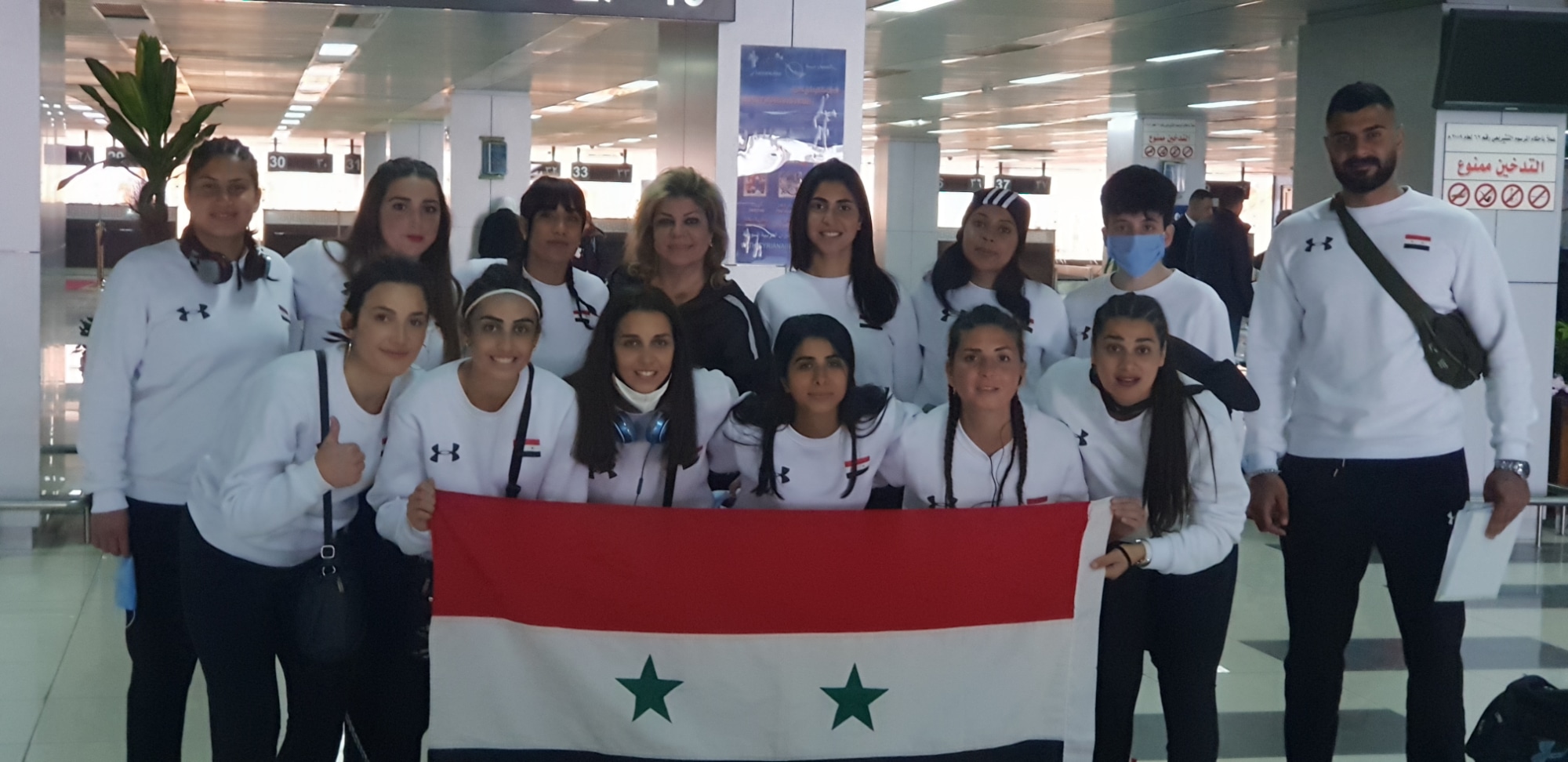 The pool phase resulted in semi-finals between Egypt and Lebanon, and Syria and the UAE. After day one it was no surprise to see the hosts dominate the first semi-final, the only surprise being that they allowed the Lebanon to score in their 40-7 win.
Syria's second game against the UAE was again a tight affair, but the Syrians prevailed again, this time by 12-5.
The UAE narrowly took bronze with a 5-0 win against Lebanon, before a final that predictably saw Egypt run out as champions against Syria 31-0.
It was a well-deserved win in a very well managed event that will hopefully encourage all of the teams to step up and return play in their respective continental championships in the future.
Squads:
Egypt: Farida Al Zagzoog; Nihal Al Karadesi; Rola Al Waziri; Farah Omar; Yara Ayman; Farida Al Jazzar; Joy Lyon; Rawan Rashad; Aya Hossam; Kariman Suleiman; Sarah Najdi; Nada Samir; Alia Tariq; Hala
Syria: Sarah Abd Elbaki; Raghad Abo Ammar; Mary Abo Zidan; Ruba Rfaa; Hasna Saeed; Marah Nasser; Raneem Al Safadi; Hiba Abo Saab; Roshana Mrad; Roaa Hudaifi; Yamama Ibrahim; Alyamama Abo Ras
Lebanon and UAE squads to be added.
Results:
Pool: Egypt 29-0 United Arab Emirates; Syria 14-7 Lebanon; Egypt 31-0 Syria; Lebanon 5-5 United Arab Emirates; Egypt 27-0 Lebanon; Syria 7-5 United Arab Emirates
Semi-Finals: Egypt 40-7 Lebanon; Syria 12-5 United Arab Emirates
3rd Place: Lebanon 0-5 United Arab Emirates
Final: Egypt 31-0 Syria